PyDDF Python Herbst Sprint 2019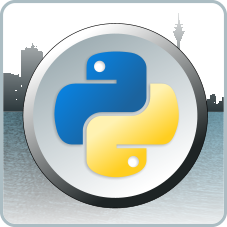 The following text is in German, since we're announcing a Python sprint in Düsseldorf, Germany.

Ankündigung
PyDDF Python Herbst Sprint 2019 in
Düsseldorf

Samstag, 16.11.2019, 10:00-18:00 Uhr
Sonntag, 17.11.2019, 10:00-18:00 Uhr
trivago N.V., Kesselstrasse 5-7, 40221 Düsseldorf
Informationen
Das
Python Meeting Düsseldorf (PyDDF)
veranstaltet mit freundlicher Unterstützung der
trivago N.V.
ein Python Sprint Wochenende.
Der Sprint findet am Wochenende 16./17.11.2019 in der trivago Niederlassung im Medienhafen Düsseldorf statt (
Achtung: Nicht mehr am Karl-Arnold-Platz
).
Porting PyRun to Python 3.8

Natürlich kann jeder Teilnehmer weitere Themen vorschlagen und umsetzen.
Anmeldung und weitere Infos

Alles weitere und die Anmeldung findet Ihr auf der Sprint Seite:
WICHTIG
: Ohne Anmeldung können wir kein Badge für den Gebäudezugang bereitstellen lassen. Eine spontane Anmeldung am Sprint Tag wird daher vermutlich nicht funktionieren. Also bitte unbedingt mit vollen Namen bis spätestens Freitag, 15.11., anmelden.
Teilnehmer sollten sich zudem auf der PyDDF Liste anmelden, da wir uns dort koordinieren:
Über das Python Meeting Düsseldorf
Das Python Meeting Düsseldorf ist eine regelmäßige Veranstaltung in Düsseldorf, die sich an Python Begeisterte aus der Region wendet.
Einen guten Überblick über die Vorträge bietet unser
PyDDF YouTube-Kanal
, auf dem wir Videos der Vorträge nach den Meetings veröffentlichen.
Veranstaltet wird das Meeting von der eGenix.com GmbH, Langenfeld, in Zusammenarbeit mit Clark Consulting & Research, Düsseldorf.

Viel Spaß !
Marc-Andre Lemburg, eGenix.com
Published: 2019-11-11