eGenix.com SMS Text Alerts Service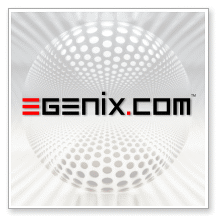 The SMS text alerts service is based on our eGenix.com Newsletter Service Solution and focuses on being able to send out SMS text alerts to a large subscriber base within minutes.
High throughput is guaranteed by directly communicating with SMS gateway providers in several countries.
Features
Fast delivery of SMS alerts and news to thousands of subscribers: We can distribute SMS alerts and news at very high rates.
Active SMS QoS management: We actively monitor SMS delivery performance and make sure that your SMS messages are sent with high priority.

Moderated SMS alert gateways: Alerts cannot accidentally be sent out to your subscriber base.
Active system management: We setup, run and monitor dedicated servers to implement the newsletter service. With SLA, DNS failover and high availability, if needed.

Automatic SMS bounce processing: The SMS service automatically detects non-working SMS numbers and removes them from the lists without user intervention, keeping your SMS delivery costs down to your real users.
Competitive bulk SMS pricing: We work together with SMS gateway providers to provide you with competitive SMS delivery prices. Both pre-pay and post-pay packages are available.

Custom CMS / website integration: We can customize the solution to fit your needs and interface directly from your CMS or website.

Implementation
Setup and implementation of the SMS alert solution will be done in collaboration with your content and technical teams to assure that the CMS/website integration meets your expectations. We will also provide documentation and training to your content delivery staff on how to use the system.

The service solution has been in production since 2003. It has proven to be a very stable and reliable platform. Our clients simply love it and so do their investors and customers.
For more information, please see our eGenix.com Newsletter Service Flyer or contact our sales team.
References
Vodafone used our SMS Text Alerts Service for many years to quickly inform investors, media representatives and other interested parties of new press releases.