eGenix.com Solutions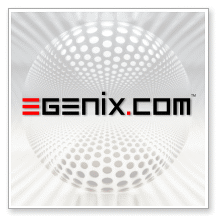 Over the years, eGenix.com has implemented a number of custom solutions for clients . We are now making these implementations available to other clients as part of our solutions portfolio.
Our general approach to solution providing is to cover all levels of support in-house and based on service level agreements with the clients:
Customization
Integration
Managed Hosting and System Administration
Once setup, the solutions just work and our clients usually only come back to us in case they need a new feature.
Available Solutions
The following solutions have been in production use for many years. The concepts behind them have proven to be very robust and reliable.
Our newsletter service is a complete solution for sending press releases and newsletter-style information via email to investors and customers. The key feature of this solution is the quick delivery of the emails to the subscribers - an important requirement for corporations with a high level of public awareness.
The SMS alerts service is an extension of the newsletter service and focuses on being able to send out SMS alerts to a large subscriber base within minutes. The high throughput is guaranteed by directly communicating with SMS gateway providers in various countries.
For more information on these solutions, please contact us.