Terms and Conditions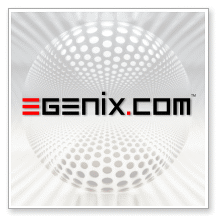 eGenix General Terms and Conditions (AGB)
Unless otherwise noted, German law applies, most importantly, the German BGB and HGB.

EC Online Dispute Resolution (ODR): http://ec.europa.eu/consumers/odr
The United Nations Convention on Contracts for the International Sale of Goods does not apply.
Web Site Usage Terms and Conditions
By visiting and using this eGenix.com web-site you (the "User") agree to the following terms and conditions (the "Agreement"):
Intellectual Property
The information and documents available on this web-site ("Content") are the exclusive property of eGenix.com Software, Skills and Services GmbH or its suppliers, unless otherwise indicated.

Permission to use or distribute Content taken from this website requires written prior permission from eGenix.com. Please write to sales@egenix.com for further information.
NO WARRANTY
eGenix.com is making the Content on this web-site available to User on an "AS IS" basis.
SUBJECT TO ANY STATUTORY WARRANTIES WHICH CAN NOT BE EXCLUDED, EGENIX.COM MAKES NO REPRESENTATIONS OR WARRANTIES, EXPRESS OR IMPLIED. BY WAY OF EXAMPLE, BUT NOT LIMITATION, EGENIX.COM MAKES NO AND DISCLAIMS ANY REPRESENTATION OR WARRANTY OF MERCHANTABILITY OR FITNESS FOR ANY PARTICULAR PURPOSE OR THAT THE USE OF THE CONTENT WILL NOT INFRINGE ANY THIRD PARTY RIGHTS.
LIMITATION OF LIABILITY
TO THE MAXIMUM EXTENT PERMITTED BY APPLICABLE LAW, IN NO EVENT SHALL EGENIX.COM BE LIABLE TO USER OR ANY OTHER USERS OF THE CONTENT FOR ANY INCIDENTAL, SPECIAL, OR CONSEQUENTIAL DAMAGES OR LOSS (INCLUDING, WITHOUT LIMITATION, DAMAGES FOR LOSS OF BUSINESS PROFITS, BUSINESS INTERRUPTION, LOSS OF BUSINESS INFORMATION, OR OTHER PECUNIARY LOSS) AS A RESULT OF USING, MODIFYING OR DISTRIBUTING THE CONTENT, OR ANY DERIVATIVE THEREOF, EVEN IF ADVISED OF THE POSSIBILITY THEREOF.
SOME JURISDICTIONS DO NOT ALLOW THE EXCLUSION OR LIMITATION OF INCIDENTAL OR CONSEQUENTIAL DAMAGES, SO THE ABOVE EXCLUSION OR LIMITATION MAY NOT APPLY TO USER.
Links to third-party Web-sites
This web-site includes links to third-party web-sites. eGenix.com has no control over for the content of these web-sites. eGenix.com does not endorse any of this third-party content.
USE OF EXTERNAL LINKS ON THIS WEB-SITE IS AT USER'S OWN RISK.
General
Nothing in this Agreement affects any statutory rights of consumers that cannot be waived or limited by contract.
If any provision of this Agreement shall be unlawful, void, or for any reason unenforceable, such provision shall be modified to the extent necessary to render it enforceable without losing its intent, or, if no such modification is possible, be severed from this Agreement and shall not affect the validity and enforceability of the remaining provisions of this Agreement.
This Agreement shall be governed by and interpreted in all respects by the law of Germany, excluding conflict of law provisions. It shall not be governed by the United Nations Convention on Contracts for International Sale of Goods.