eGenix.com - The Company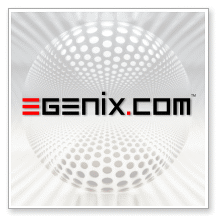 eGenix.com™ is a privately owned German limited company (GmbH).
We have been in business since 2000, serving customers and clients around the world with our high-profile Python skill set, implementing and leading their projects to success.
In case you wonder: our company name eGenix is a play on electronic generation of information exchange and describes the core of what we do best.
Management
Marc-André Lemburg, CEO and founder of eGenix.com

Marc-André has been active in the IT business for more than 25 years. He was one of the core developers of the Python programming language for many years, during which he designed and implemented major parts of Python's Unicode support. He has been active in the Python field since 1993, is one of the founding members of the Python Software Foundation (PSF) and serves on the PSF Board as director. Marc-André is an expert in large-scale Python application design, Unicode and managing remote development teams.
Today, Marc-André runs eGenix.com and advises companies investing into Python technology and how to best structure and manage their projects and product development to make this investment a success.
You can also visit his blog for more background information.
References
This is a short excerpt of our client & customer list:
Vodafone, UK
Intel, USA
IBM, USA and Germany
Royal Bank of Scotland, UK
Mizuho, London, UK
Deutsche Bank, Germany
HSBC, Australia

Experian, UK and Italy
GlaxoSmithKline, UK
Google, USA
NHS, UK
Nationwide BetterHealth, USA

NOAA, USA

New York Times, USA
Qualcomm, USA

In general, our customer base covers many different industries, such as IT, insurance, airlines, finance, chemicals, automobiles, as well as universities, schools and governments and, of course, a long list of companies working on and for the Internet.